Dr Lydia Gore-Jones was awarded the 2019 CRINT Essay Prize in Early Jewish and Christian Studies for her paper entitled Torah as Wisdom in Late Second Temple Judaism by Example of 4 Ezra and 2 Baruch.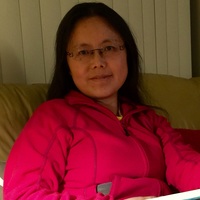 Dr Lydia Gore-Jones is a Lecturer in Biblical Studies at St Andrew's Greek Orthodox Theological College, a Member Institution of the Sydney College of Divinity. She received her PhD from the Department of Ancient History at Macquarie University in 2018. Her research areas cover Jewish and Christian apocrypha and pseudepigrapha, religious ideas in Second Temple Judaism and Early Christianity, and Christian exegesis of scriptures in the early centuries.
The CRINT Essay Prize is an initiative of the Compendia Rerum Iudaicarum ad Novum Testamentum (CRINT) Foundation, which seeks to encourage high-level scholarship by up-and-coming academics working on the early history of Jews and Christians. The bi-annual CRINT Essay Prize comes with a cash prize of €1000 and is awarded to the best paper on a topic that illustrates how Jews and Christians shared and/or developed their own traditions and identities in the early centuries of the Christian era. The CRINT series is published by the prestigious international publishing house, Brill.
The Award Committee, which consisted of Profs. Shaye Cohen (Harvard Divinity School, Harvard University), David Goodblatt (University of California, San Diego), and Huub van de Sandt (Tilburg University), found this a masterful essay. The Committee was particularly impressed by Lydia's bibliographical reach, her philological precision, and her careful collection of data. In the judgment of the Committee, the essay is well written, well argued, and provides the reader with an insightful understanding of the subject.
"An amazing effort," Prof. James Harrison SCD Research Director notes. "We are so proud of you at the SCD, St Andrews, and at Macquarie. Well done!"
Sydney College of Divinity congratulates Lydia on her outstanding achievement.